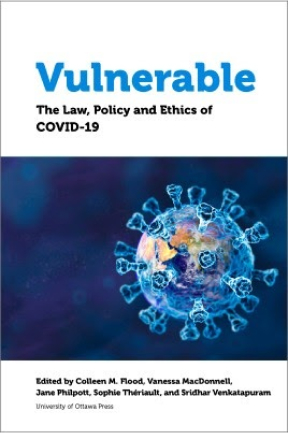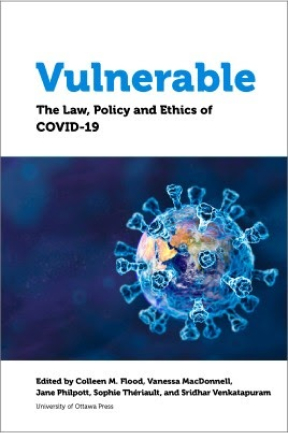 Vulnerable : The Law, Policy and Ethics of COVID-19
Edit by : Colleen M. Flood, Vanessa MacDonnell, Jane Philpott, Sophie Thériault, Sridhar Venkatapuram
The novel coronavirus SARS-CoV-2, which causes the disease known as COVID-19, has infected people in 212 countries so far and on every continent except Antarctica.
Vast changes to our home lives, social interactions, government functioning and relations between countries have swept the world in a few months and are difficult to hold in one's mind at one time. That is why a collaborative effort such as this edited, multidisciplinary collection is needed. This book confronts the vulnerabilities and interconnectedness made visible by the pandemic and its consequences, along with the legal, ethical and policy responses. These include vulnerabilities for people who have been harmed or will be harmed by the virus directly and those harmed by measures taken to slow its relentless march; vulnerabilities exposed in our institutions, governance and legal structures; and vulnerabilities in other countries and at the global level where persistent injustices harm us all.
Hopefully, COVID-19 will force us to deeply reflect on how we govern and our policy priorities; to focus preparedness, precautions, and recovery to include all, not just some.