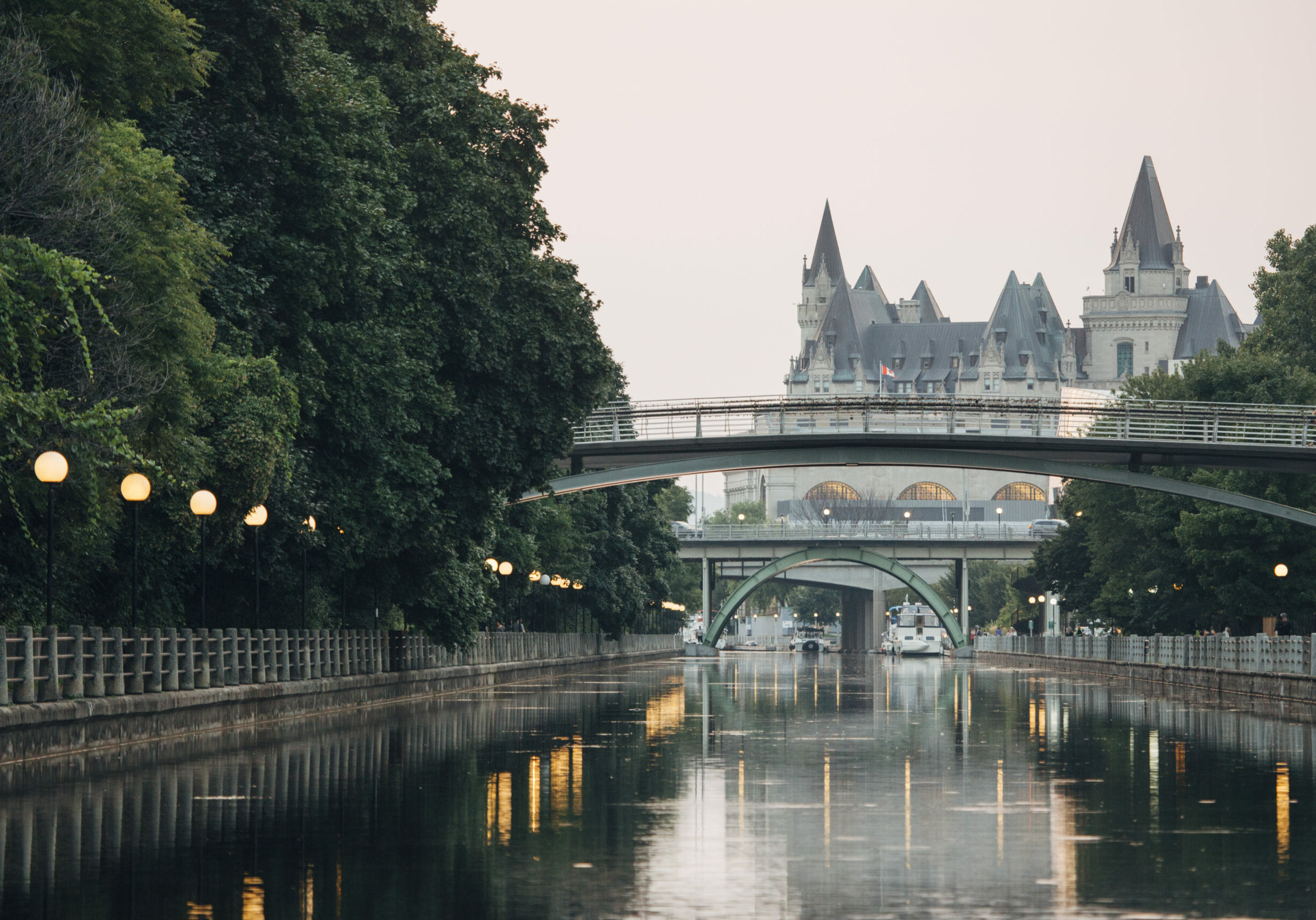 The Unwritten Constitutional Norms and Principles project examines the phenomenon of unwritten constitutionalism from a comparative and inter-disciplinary perspective, focussing on three jurisdictions: Canada, the United Kingdom, and Germany.
By comparing each country's approach to unwritten constitutional norms and principles, the project's researchers will explore common issues faced by all constitutional orders, identify the factors that influence the recognition, definition and enforcement of unwritten constitutional rules, and investigate the role of judicial enforcement of a constitution's unwritten rules in an era of democratic backsliding.
The project is funded by the Open Research Area (ORA) 7, a special agreement for social sciences research between the French National Research Agency (ANR), the Deutsche Forschungsgemeinschaft (DFG) of Germany; the Economic and Social Research Council of UK Research and Innovation (ESRC) from the UK, and the Social Sciences and Humanities Research Council (SSHRC) in Canada.
Professor Vanessa MacDonnell, co-Director of the uOttawa Public Law Centre, will lead the project's Canada team. Dr Se-shauna Wheatle of Durham University is the Project Lead and leader of the project's UK team and the project's Germany team will be led by Professor Florian Meinel of Georg-August-Universität Göttingen.
Spotlight on the Project's Doctoral & Postdoctoral Fellows
One of the central goals of the project is to foster the development of early-career researchers. As such, the project funds three fellowships for doctoral and postdoctoral students. Get to know our fellows below!

Seána Glennon, Doctoral Fellow
Seána Glennon is a doctoral candidate at the Sutherland School of Law, University College Dublin, researching in the areas of constitutional law and deliberative democracy, under the supervision of Professor Eoin Carolan and Professor Gavin Barrett. Her thesis focuses on the role of citizen deliberation in constitutional and legislative reform processes, and examines the impact of the Irish Citizens' Assembly on the landmark reform of Ireland's abortion law.
As Chief Outreach Officer at UCD's Centre for Constitutional Studies, Seána regularly organises workshops and conferences for constitutional law scholars, including UCD's inaugural New and Emerging Voices in Constitutional Law symposium in 2023. She has presented her research at a range of international conferences, including the Public Law Conference and the IACL-AIDC Junior Scholars Forum in 2022, and the Osgoode Hall Law School ATLAS Agora Summer School and the Law and Society Conference in 2023.
Seána is recipient of the 2019 UCD Sutherland School of Law doctoral scholarship. She is a graduate of Trinity College, Dublin (LL.B) and the University of Toronto, Canada (LL.M). She has also held a visiting research fellowship at Osgoode Hall Law School, York University, Toronto. Prior to embarking on an academic career, Seána practised as a lawyer in a large international law firm in Dublin, specialising in public and administrative law. She is qualified as a solicitor in Ireland, England and Wales.
Seána is a regular media commentator on legal and political issues in Ireland and her opinion pieces have appeared in national publications, both in print and on line, including the Irish Times, the Business Post and the Journal. In addition to her research, Seána has co-lectured the UCD Sutherland School's Introduction to Law in Ireland module and tutored constitutional law. She has guest lectured at Queen's University Ontario's Feminist Legal Studies speaker series, and Osgoode Hall Law School's graduate seminar.
Seána will join the uOttawa Public Law Centre in 2024 as a postdoctoral fellow, under the supervision of Professor Vanessa MacDonnell.

Joanne Murray, Postdoctoral Fellow
Dr. Joanne Murray is a postdoctoral fellow at the uOttawa Public Law Centre under the supervision of Professor Vanessa MacDonnell.
Joanne's research focuses on the ways in which unwritten constitutional principles and norms are power-conferring in nature. Most case law and scholars assume that unwritten constitutional principles are either justified, or not, because they constrain the decision-making of the executive and legislative branches. However, this assumption overlooks the important enabling nature of constitutions. Despite the written Constitution's more obvious role in conferring and structuring powers, no systematic research has been conducted into whether unwritten aspects of the Constitution are power-conferring. Joanne's postdoctoral project aims to fill that gap.
Joanne's research builds off her doctorate (McGill University, 2023) and her LLM (University of Cambridge, 2014). In her doctoral dissertation, Joanne argued the duty of reasonableness in administrative law and the duty of loyalty in trusts law, are power-conferring. Her dissertation has been nominated for the Minerve award and was funded by the prestigious Vanier Scholarship.
Joanne is also assisting the Public Law Centre in organizing the Public Law Conference that will be held at uOttawa in July 2024.

Sarah Gagnon, Doctoral Fellow
Sarah is a doctoral fellow at the uOttawa Public Law Centre, working under the supervision of Professor Vanessa MacDonnell.
Sarah's research focuses on the ways that unwritten constitutional principles and norms shape the response to executive abuses of power and democratic decline.
Sarah attended the University of Ottawa, completing her studies entirely in French and obtaining an Honours Bachelor of Social Sciences in Political Science (magna cum laude) and a Juris Doctor (summa cum laude) in 2020. She was awarded the University of Ottawa Gold Medal for the highest cumulative grade point average in the Common Law program.
Following her graduation, Sarah clerked at the Ontario Superior Court of Justice in the East Region, and at the Federal Court of Canada, where she worked for Chief Justice Paul S. Crampton. Sarah returns to the University of Ottawa to pursue doctoral studies after having completed her LLM at the University of Cambridge (2023) as a recipient of the Right Honourable Paul Martin Sr. scholarship.
Sarah is also the Public Law Centre's coordinator and director of communications.